I'm sad to say that the strawberries in my garden have been a little disappointing this year. I was hoping to have an abundance of impressive berries to use for baking but instead have only been able to enjoy a couple bite-sized strawberries at a time. Luckily, with these fun strawberry-themed baking finds, I can still surround myself with the beauty of strawberries when I'm in the kitchen!
Ceramic Strawberry Cookie Jar
 by ACK
Strawberry Hand-Painted Cupcake Carrier by Strawberry Patch Quilts and Things
Strawberry Mini Colander
 by Supreme Housewares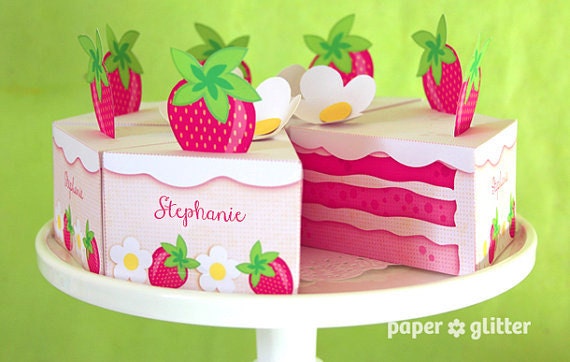 Strawberry Paper Cake Boxes by paper glitter
Strawberry Plunger Cookie Cutter
 by Ateco
Strawberry Cupcake Toppers by A Forest Frolic
Strawberry Cake Pan
 by Chef Gadget
Strawberry Spatula by ModCloth
Strawberry Kitchen Timer
 by Lovinghome
Strawberry Removable Chalkboard Sticker by Bright Star Kids
Strawberry Keeper
by MSC
Strawberry Kitchen Towel by Cozy Cottage
Strawberry Apron by Now Designs
Strawberry Gingham Oven Mitts by Sur La Table
Strawberry Kitchen Platter by Summit
Discover delicious recipes for strawberry cupcakes and cookies.
Learn step-by-step how to make strawberry banana cake pops.
Make your own strawberry fruit candy decorations to add to sweets.